BenQ SL7502K

The All-in-One Smart Solution for All Businesses
Overview:
SL7502K | 75" Professional Smart Signage
The World's First and Only PANTONE® Validated Digital Signage
SL02K series digital signage is the total package suitable for businesses of all kinds. Being the world's first digital signage to achieve Pantone Validated status, SL02K assures on-screen color fidelity and matched interoperability with Pantone-qualified color production devices. SL02K offers additional color adjustment flexibility with its fine-tuned custom color modes, fulfilling the needs of professional designers for different types of artwork. The stunning 4K UHD resolution delivers breathtaking visuals to captivate customers. The powerful X-Sign software facilitates effortless content creation and management, while the DMS application guarantees hassle-free display control. To further streamline the day-to-day operation for businesses, SL02K offers the all-in-one, clutter-free solution that fits perfectly into most neatly organized spaces. Empowered by the highly reliable PID, SL02K is designed to meet the highest standard to ensure optimal, nonstop operation. SL02K is the solution that saves you time, efforts and resources all at once
Show off your content the way it's meant to be seen. The Pantone Validated SL7502K—the first and only digital signage of its kind—guarantees on-screen color fidelity. When paired with BenQ's Pantone Validated designer monitors, it provides an end-to-end solution that covers everything from content creation to deployment on displays.
Key Features
75" D-LED
UHD 3840x2160 pixels Resolution
1200:01 Contrast Ratio
Brightness 500 nits
Features:
Excellent Multi-Purpose Color Modes
PANTONE® Color Mode for Perfect Colors
As the world's first Pantone Validated digital signage, the SL7502K's Pantone mode ensures 100% color fidelity and consistency.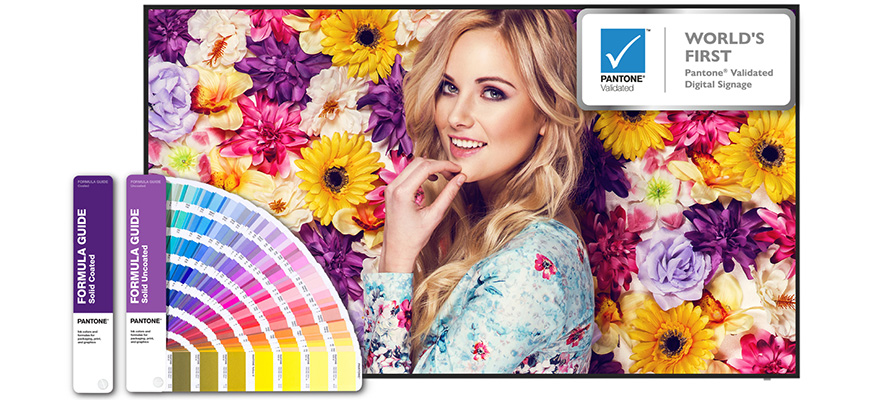 Cinema Mode for a Movie-like Experience
Cinema mode guarantees captivating images and motion pictures that are displayed in high-contrast and vibrant color, with added depth and dimension.
Photo Mode for Vivid Images
With Photo mode, you can appreciate images from any angle. It ensures realistic, vivid colors and details without oversaturation or picture distortion.
M-Book Mode for macOS Matching
Designers no longer need to adjust or convert content. The BenQ exclusive M-Book mode replicates how videos and images are displayed on macOS devices.
---
Designed for Flexibility & Long-Term Use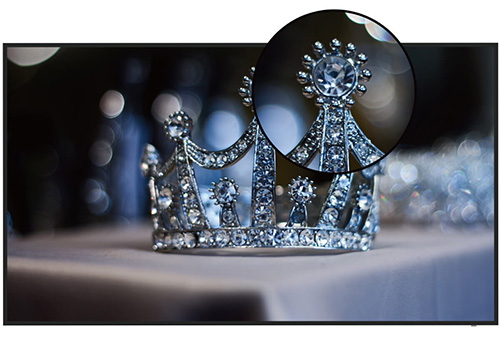 4K UHD Clarity
An ultra-high definition 4K2K (3840 x 2160) resolution offers not only an optimal viewing experience, but also four times more information and workspace than a 1080p Full HD display.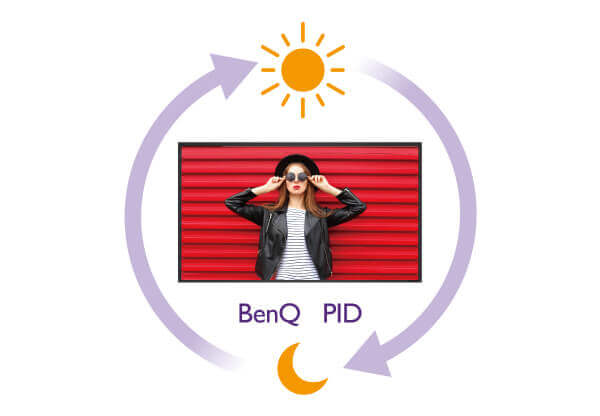 24/7 Non-stop Operation
The SL7502K has an amazing display lifespan of 50,000 hours, which makes it far more economical than any consumer model.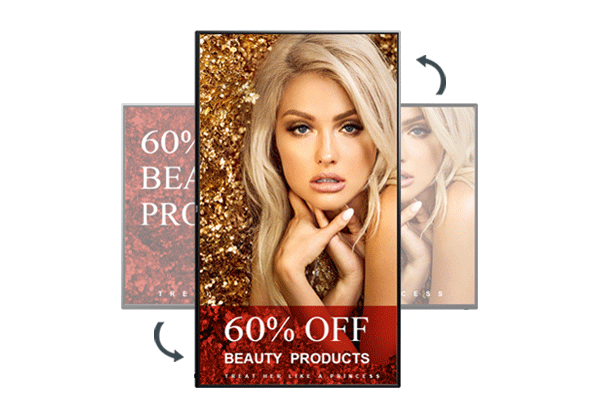 Displays in Any Orientation
BenQ smart signage displays are built to be displayed in either portrait or landscape view. This flexibility offers limitless possibilities when customizing physical displays.
Slim & Lightweight
The narrow bezel and lightweight design fits any in-store environment. It makes the SL7502K ideal as a mounted or portable retail display.
---
Simple, Effortless Setup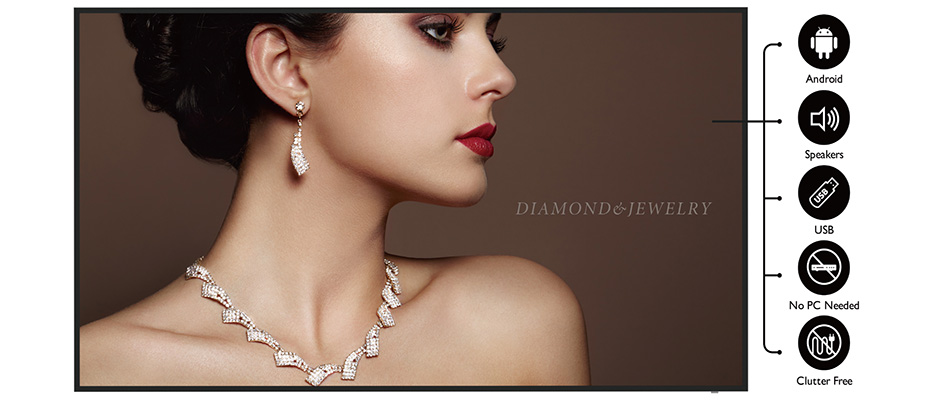 Built-In Android™ OS
The SL7502K comes with its own Android OS, eliminating the need for an external processing device or player to access and display content.
Plug and Play
USB plug-and-play lets you access and play multimedia files directly from a USB flash drive without requiring a PC connection or complicated setups.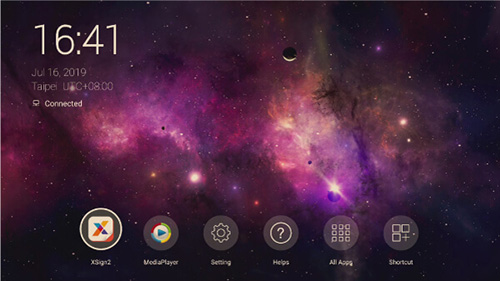 Quick Setup with BenQ Launcher
The BenQ Launcher running on the Android OS aggregates all device and connection settings and tools into one place for ease of use.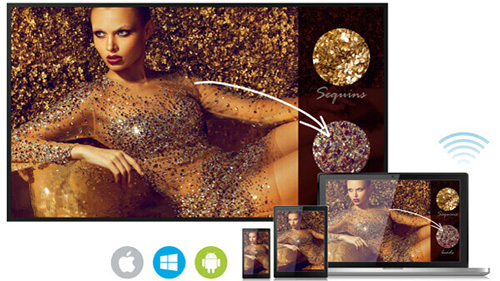 Wireless Presentation
The SL7502K supports InstaShare, a simple presentation and collaboration solution that allows designers to wirelessly display content.
---
X-Sign 2.0: Easy Content Design & Delivery
X-Sign
BenQ's X-Sign, content management software, facilitates effortless content creation, management, and delivery. Designers can either publish original material or use one of X-Sign's templates to quickly create eye-catching visuals.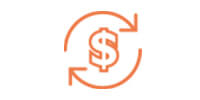 Instant Price Updates
Updating prices and other fluctuating content is easy. Operators just need to modify a centralized CSV file in the cloud and push the update to one or more displays.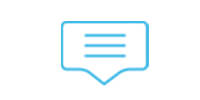 Real Time Messages
X-Sign lets operators push real-time messages to the display network for important live announcements and promotions.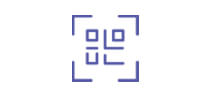 QR Code Interaction and Analysis
X-Sign allows operators to embed QR codes that, when scanned, can offer customers the additional information. Operators have the option to store QR code interactions for consumer behavioral analysis.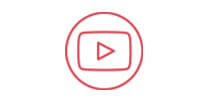 Broadcast YouTube Live Streaming across Multiple Displays
With X-Sign, operators can stream live YouTube broadcasts of product launches and events on displays in real time, which makes remote promotion quick and easy.
Centralized Remote Display Management
Monitor and manage all displays from a central, off-site location. With X-Sign, operators can see what content is playing on each display, restart displays, turn them on and off, and configure updates and other settings.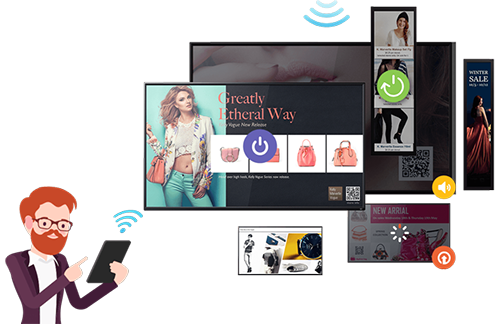 Hassle-Free Display Management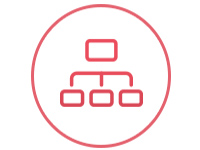 Device Management
Control all your displays on the cloud or locally through the BenQ Device Management Solution (DMS). The centralized management console lowers both energy consumption and total cost of ownership.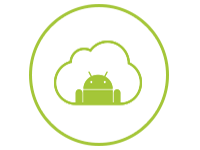 Apps Management
Eliminate the need for repetitive manual installation and configuration. Using DMS Cloud, you can install and manage Android apps on multiple BenQ displays in one go.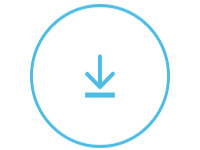 OTA (Over-the-Air) Update
Receive over-the-air (OTA) updates so that your displays are always equipped with the latest features and security patches.
PANTONE® Colors generated may not match PANTONE-identified standards. Consult current PANTONE Publications for accurate color. PANTONE® and other Pantone trademarks are the property of Pantone LLC. © Pantone LLC, 2019.
Image Gallery:
BenQ SL7502K Image Gallery



Front View




Back View




Top View




Right Angle View




Left Angle View




Back Left Angle View




Left side View




Right Side View




Portrait View
BenQ Digital Signage Overview-
BenQ Pantone Validated SL02K Series Overview-
Comparison Video: BenQ #4K #UHD #Digital #Signage for Optimum Color Performance
Specifications:
BenQ SL7502K Specifications
Panel
Screen Size
75"
Backlight / Lightsource
D-LED
Resolution (Pixels)
UHD 3840 x 2160
Active Area (mm)
1649.7(H)*927.9(V)
Brightness (typ.)
500 nits
Contrast Ratio (Typical)
1,200:1
Light Life (Typical)
50,000 hours
Display Orientation
Landscape / Portrait
Platform Solution
System Memory (GB)
4
Storage (GB)
32
OS
Android 8.0
Speaker
Internal Speaker (Amp)
16W x 2
Connectivity
VGA Input/Output
x1 / No
HDMI Input/Output
x2 (2.0) / x1 (2.0)
Display Port Input/Output
x1 (1.1/1.2) / No
PC Audio Input (3.5mm)
x1
Line in/out (3.5mm)
No / x1
USB Port (Type A)
x4 (2.0 x 2; 3.0 x 2)
RJ45 Port In
x1
RS232 Input/Output
x1 / No
Power (AC) Input/Output/Switch
x1 / No / x1
Power
Voltage
100V ~ 240V, 50Hz / 60Hz
Standby (Watt)
≤0.5W
Environment
Operation Temperature
0°C ~ 40°C
Storage Temperature
-10°C ~ 60°C
Mechanical
Dimension (W×H×D) (mm)
1689.5 x 967.7 x 91.1
Weight (with Packing / without Packing) (kg)
52 / 67
Bezel Width (top / bottom / left / right) (mm)
19.3/ 19.3/ 19.3/ 19.3
Wall Mounting (VESA) (mm)
600 x 400 (4 holes); 4 - M8 x 20L
Language
OSD / Quick Start Guide / User's Manual
EN/EF/GM/DT/PL/RS/CZ/DN/SW/IT/RM/FN/NG/GK/HG/SP/EP/TC/CN/AB/JP/TH/PS/VT/KR/TR (26L)
SW support
Device Management Solution (DMS)
Yes
InstaShare
Yes (BenQ Suggest)
Accessory
Remote Controller
x1
PowerCord (by region)
x 7 (US, UK, EU(KR), AU, TW, JP、BIS)
VGA / HDMI / DVI / DP / USB(for touch) Cable
x1(1.5m) / x1(1.5m) / No / No / No
RS232 Cable
x1
Quick Start Guide
x1
User's Manual Electronic File
x1
Warranty card (by region)
x1 (CN SKU)
Documentation:
BenQ SL7502K Professional Smart Signage Data Sheet is coming soon.
Pricing Notes:
Pricing and product availability subject to change without notice.
BenQ Products
Professional Smart Signage- PANTONE Validated Signage
BenQ SL7502K Professional Smart Signage
#SL7502K
List Price:
$4,299.00
Our Price: $4,213.00